Top 5 Most Popular Home Styles in California
How to distinguish between the different styles…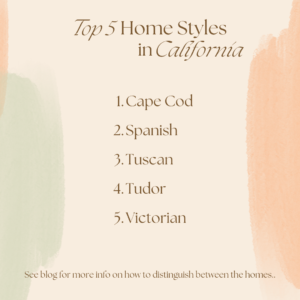 1. Cape Cod homes have a symmetrical appearance. They have a centered front entry, a centered chimney, and steep roofs. They are often simple, timeless, and have a clean silhouette. This is the type of house a child would draw when told to draw a home.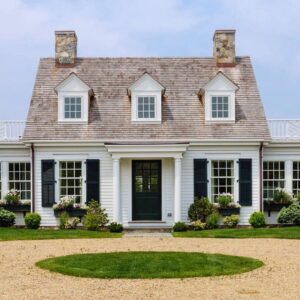 2. Spanish-style homes usually consist of stucco walls and low-pitched red-tiled roofs. They have round-arched windows and entries. When entering the home, they often have natural wood beams on the ceilings.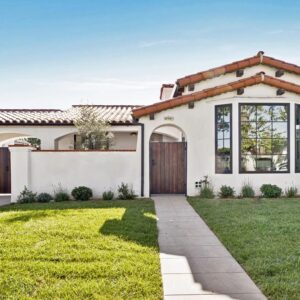 3. Tuscan homes are usually constructed with limestone, travertine, or marble with terracotta roof tiles. They consist of terracotta roof tiles, stone walls, wrought iron accessories, mosaic-like flooring, and sturdy hardware such as railings and light fixtures.
4. Tudor homes reflect the late Medieval and early Renaissance design. They are asymmetrical, steeply pitched roofs, brick exterior walls, and hand-hewn half-timbering. Some of their key features are the overhead wood beams on the ceiling and brick or stone driveways.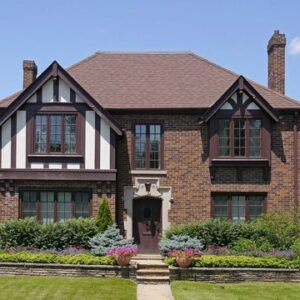 5. Victorian homes represent high status during the Victorian era. Some of their key features are their bay windows, dentils, and grand columns. These homes consist of multiple bedrooms, double doors, grand balconies, detailed interior trim, and ornate stairways.