5 Tips for Becoming an Expert Home Stager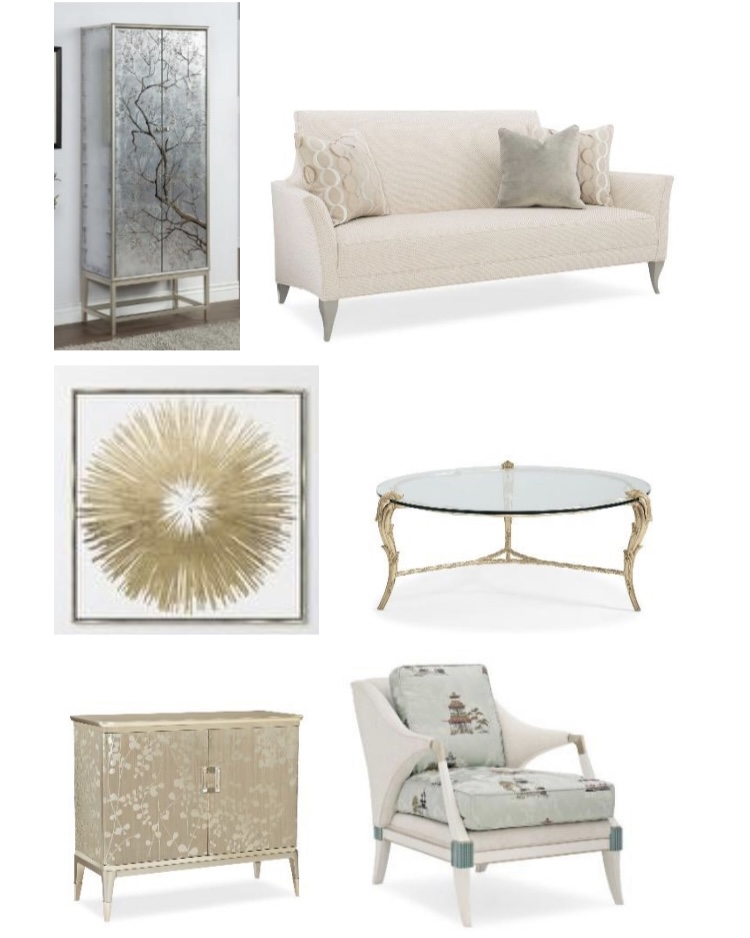 The Most Important- Networking
Having a network in all areas of the field is crucial to maintaining and growing your home staging business. Realtors, Handymen, Movers, Carpenters, Furniture Vendors and Contractors are all professionals you should build a relationship with.
Building rapport with others in the business is going to keep the flow of business coming in. Not to mention word of mouth is the completely FREE and the best kind of marketing you can find. Busy businesses will keep contacting you for projects or they will give you budget friendly deals for their work. It's a win win, when you build up that email list.
Thorough Documentation
When touring a home, I always make sure to take thorough notes, pictures and videos, so I know exactly what I'm going to bring to the table. Pun absolutely intended.
Take as many notes as you can. We're talking measurements, home owner's wants and needs, realtors specifications, every nook and cranny is photoed or video taped, any weak area to upgrade or re-design
Not only does it help document your preliminary ideas, it also gives you a visual guide you can access at any time. If you're stuck on a corner, you have a reference to return to. Avoid leaving it up to an unreliable memory.
As Always, Time Management
Much like any other, time management is a big quality for running your own business, especially one that's as busy as the real estate industry. This is where most of your business would be coming from, so it's important to remember when your appointments are, clearly communicate how long they are going to take, and have a mapped out plan of your staging days.
Make sure to give clients set days to stage and photograph the project. This way, it's worth everyone's time and every party involved is in the know. This will give the client time to book a photographer for their listing and plan an open house with your beautiful staging. It's up to you whether you want to rent your furniture for a weekend or a couple weeks. Just make sure to monetize the furniture in a way that benefits you best.
Don't Marry Your Work
This is one for the artists in the room. Your plans could be stunning and your heart could be set on something you think is perfect. However… the client might hate it.
Unfortunately, this type of work is subjective, and there are plenty of creative differences within the process. If you come along that picky client (as much as you want to stage the home the way you envision it) it's much better to keep them happy. Again.. a good review by word of mouth is the best FREE marketing you can find.
& My number one tip.. Continue to Learn
As a Home Stager your main goal is to sell the home. Quality staged rooms , gain quality buyers. It's much easier to make the decision to buy a home when you can see the potential right in front of you. A career in Home Staging forces you to be multifaceted. Not only, is it important to know interior design trends, but it's also crucial to know the ins and outs of real estate. Knowing the housing market, using architectural terminology, and knowing the trends in furniture, will help you sell yourself as an expert.
There is always something to be learned about your craft and about running your business. Read blogs and books published by your peers so that you fully understand the scope of the projects you land.
My book, The Art of Home Staging, is my only e-book available with all of my expertise and knowledge in Staging. I've owned & operated my Staging & Design Business since 2010 & have worked on hundreds of homes.
I created this book with home stagers, merchandisers and DIY-ers in mind, so they too can make a career out of staging homes on the market.
The Art of Home Staging by Richelle D. Stannard is available on Amazon & Kindle.
If you are a real estate agent, and interested in staging homes yourself, make sure you sign up for our newsletter. That way you don't miss our next 3 Day Course: The Ultimate Guide to Knowing Your Product in Real Estate. My course benefits all agents new and seasoned. Here you will learn key terms and features of home design.
Consistency is key.
All and all, consistency in each of these areas will keep you on the right track to becoming a successful home stager. And most importantly, an expert in your field.
If you have more questions or want to connect, drop me an email. I'd love to chat!